The Cars' Ric Ocasek and Paulina Porizkova Split After 28 Years of Marriage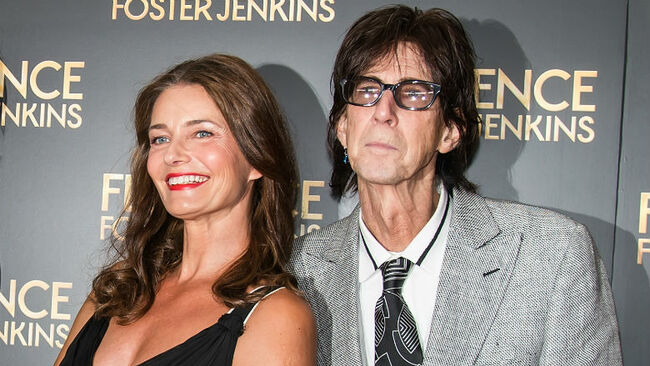 Frontman of the pioneering New Wave band The Cars, Ric Ocasek, has split with his former supermodel wife Paulina Porizkova after 28 years of marriage. The news was announced in an Instagram post full of automobile metaphors on Wednesday morning (May 2nd) that explained that the two have been "peacefully separated" for the past year.
Ocasek, 74, met Porizkova, 53, while filming the music video for The Cars' song "Drive" in 1984. The couple has two adult sons, Jonathan and Oliver, and appeared together arm in arm last month at the Rock and Roll Hall of Fame Induction Ceremony in Clevland, Ohio. Ocasek was inducted into the Rock Hall this year as a member of The Cars.
"Our family always has been — and still is — a well-built car," Porizkova's post began. "When the four of us are together, we can go wherever the road takes us. But as a bicycle, my husband and I no longer pedal in unison. So we're ditching the bicycle," she continued.
Ric and I have been peacefully separated for the past year," the former supermodel added. "The photos of our happy family are, in fact, happy family photos; we are just no longer a couple."
"The love we have for one another is so wide and deep it's practically tangible, and that sort of love can never disappear," she explained. "Expect to keep seeing happy family photos."
"As I'm sure you can understand, out of respect for our children and each other, we'll not be commenting further (here or elsewhere) at this time."
Read the post below.
The Cars were a massively influential band of the late-70s and early 80s, merging guitar-heavy rock with synthesizers. The band has sold a whopping 23 million albums in the United States and sold 6 million copies of their debut album, The Cars.

Trey
Want to know more about Trey? Get their official bio, social pages and articles on 92.1 The Beat!